WHO WE ARE
OYA! Is a carefully curated network of multidisciplinary creatives and industry specialists.
Between us we've rolled out award-winning campaigns and transformational strategies, developed BAFTA winning TV shows, launched global brands into new tech areas, grabbed headlines with activism films, given keynotes to thousands, produced content and partnerships for some of the world's most iconic brands, improved the education of the nation, overhauled teams, launched multi-million pound revenue streams and negotiated six-figure deals. Think of us as a connected blend of complementary skill-sets, energy levels and a relentless commitment to high-quality work that drives value and real impact.
Equal part up to date, on-point contemporary collective and wonderkid in the corner reading about interesting things you'd never think to google.
Marina
Founder & STRATEGIC Lead

Marina founded OYA! after she realised something fairly obvious: great work happens when you work on projects you're excited about, with people you respect, in an environment with minimal politics, bureaucracy and constraints. It's a utopian vision that can work IRL. Marina brings ten years of international experience in Senior Marketing and Business Transformation roles for a mix of startups, SME's and FTSE250 organizations, having built and led Marketing teams in London, New York and Miami. She has a strong track record of architecting and implementing sophisticated multi-channel marketing functions and strategies fit for today's dynamic and ultra-competitive landscape. A certified Scrum Product Owner, Marina marries her commercial experience and strategic vision with her passion for the arts, new media and technology to deliver a creative yet pragmatic approach to solving critical business challenges.
David
Trend Strategist & SPeaker
David is a globally respected consumer trend specialist, author and keynote speaker. He has over 13 years experience writing and speaking about technological, social and cultural change. His business, innovation and trends journalism has appeared everywhere from Fast Company to the Guardian to Google Think Quarterly. As an innovation and consumer insight expert, he is regularly quoted across UK broadsheets and by international media. David is also the co-author of Trend Driven Innovation [Wiley, 2015] and an experienced broadcaster who has written and presented documentaries for BBC radio. An in-demand keynote speaker, David has delivered keynotes on trends and technology at conferences including: The Next Web, Le Web and Ad:Tech and has advised brands including eBay, Havas, American Express, Virgin and Conde Nast International.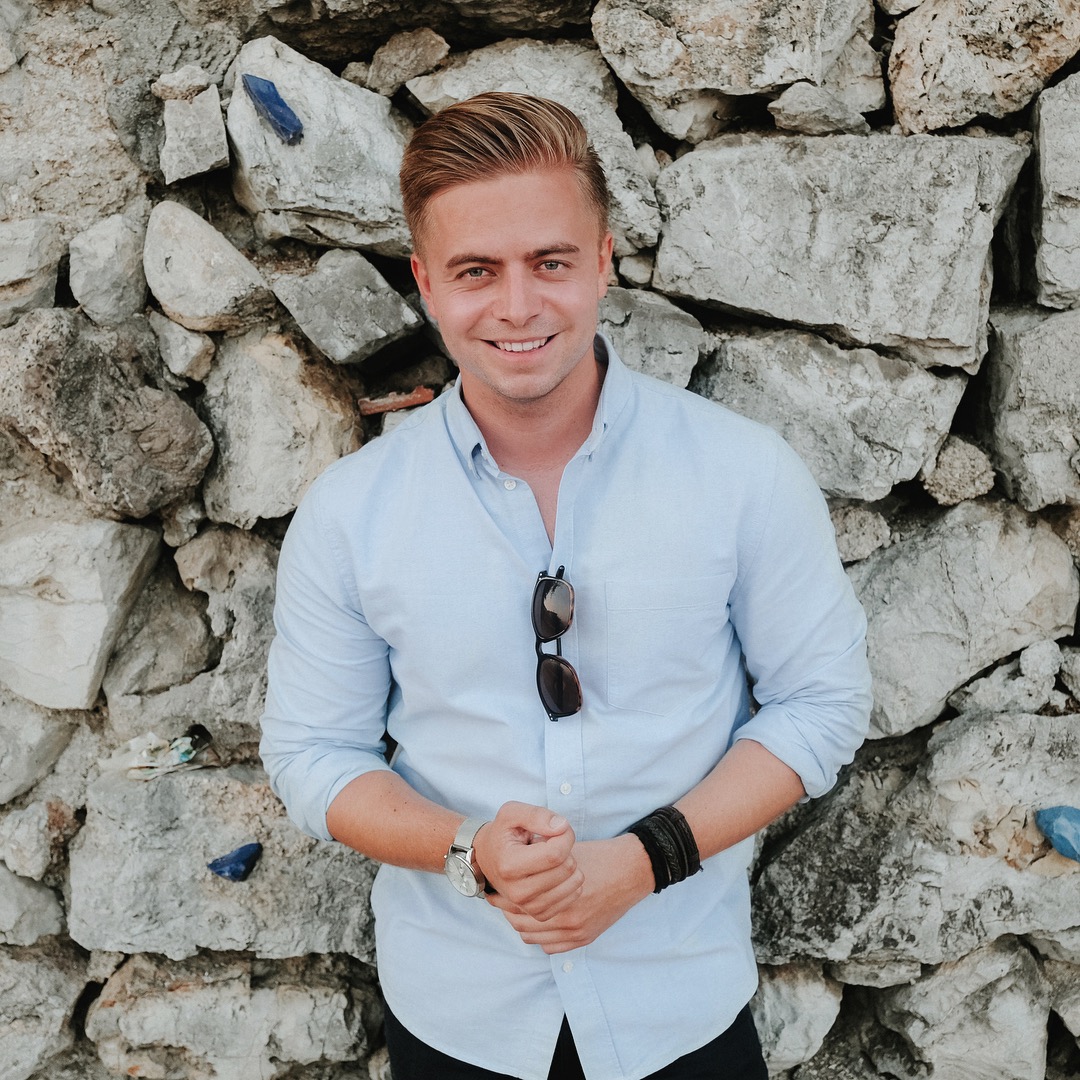 Grant is a senior design professional with several years of industry experience working with a B2B content marketing agency for thought-leading brands. He helped nurture the growth and evolution of it's award-winning in-house design team since it's foundation. He was integral to the production of over 80 special-interest reports a year, published inside The Times and The Sunday Times newspaper and directed at the highest national C-suite readership. He is well experienced in creating premium illustration, editorial and information design to help elevate the clients' message to engage with a senior business audience. He has also worked directly with global brands such as Google, Siemens, HSBC, Bloomberg, EY and Thomson Reuters, to help transform their own thought-leadership programmes and create valuable content for their audiences. This ranges from bespoke research and strategic campaigns, infographics and editorial offerings in both print and digital formats.
DR PEtteri, phd

AI, DEEP LEARNING & COMPUTER VISION SPECIALIST
Petteri is a multidisciplinary entrepreneurial scientist with a MSc in electrical engineering from Aalto University, and a PhD in visual neurosciences from University of Lyon. Petteri has worked for proptech startup Cubicasa developing deep learning computer vision models for real estate point clouds and for eye care startup Visulytix designing deep learning clinical classification models. Petteri brings some truly unique experience to OYA!, given his interest and expertise in computer vision practice, generative AI-based visual arts and AI-augmented computational photography. Before transitioning to industry, Petteri did two post-doctorates in North America involving projects on two-photon microscopy, brain stimulation, image segmentation, electronics design and electrophysiology. He has also been invited to lead sessions at Oxford University's "Data Science for the Internet of Things" course as a guest speaker. Petteri was validating an artificial intelligence based solution for a healthcare diagnostics and disease management startup at the Entrepreneur First accelerator in London, UK. This experience guided him back to academia, and academic entrepreneurship - where he currently also holds a post with a research institute in Singapore.
Natalie
VISUAL ARTS CURATOR/PROGRAMMER
Natalie holds an MA in History of Art from Bristol University and brings over ten years of international experience working in visual arts curation and programming. Having worked with artist-run spaces, museums, commercial galleries and not-for profits, Natalie has solid knowledge of the contemporary visual arts ecology, its infrastructure, key stakeholders and funders. She can talk, write about and interpret art to all these interest groups and has published articles in peer journals and press. Her work in England and in South-East Asia to bring contemporary art to new audiences, has supported artists to deliver projects in diverse, non-traditional settings. As the Visual Arts Curator for Our City Festival - Cambodia's only festival focussed on urbanism - Natalie curated and led a programme of 20+ events including solo and group exhibitions, screenings, talks, tours and a symposium in 3 cities across 10 days. Since returning to England Natalie has curated over 15 exhibitions across thematics and mediums spanning print to photography, textiles to painting. Selected exhibitions Natalie has curated have featured in the Guardian's culture section. Natalie is passionate about finding innovative ways and opportunities to bring artists, especially emerging talent, to different audiences.
From an early creative career at Global Award Winning Agencies including Mother, Weiden & Kennedy and Anomaly, Jordan joined the tech sector working internally on EMEA communications for Apple, Google and YouTube. Following a Masters Degree centred on emergent digital markets and the socio-political inflections - he now directs communications and design projects in that field.
DR NABILA
Ethnographer & Sociologist at large
Canadian born Londoner Nabila has a breadth of experience in academia, policy, visual ethnography and writing. She holds a PhD in Sociology from the London School of Economics and her work and publications deal with issues surrounding everyday life, millennials, popular culture, consumer culture, religion, race and ethnicity. Nabila also has over a decade of experience working in politics as an advisor to the Government of Canada, with expertise in the areas of education, stakeholder management, equity and diversity and community engagement. More recently she has consulted for the House of Lords, startups, films, YouTubers, podcasts and theatre productions, advising primarily on how to create engaging content aimed at improving communities and highlighting key social issues through the effective use of shared and individual narratives. A seasoned writer and public speaker, Nabila's work has been published in peer reviewed international journals as well magazines and newspapers. She also sits on the editorial committee for Ecovision – an internationally renowned journal that focuses on environmental issues and works collaboratively on various projects with the United Nations.
Joe has 10 years experience in social, digital, PR and sponsorship. Cutting his teeth at M&C Saatchi Sport and Entertainment where he ran campaigns for global brands including Reebok and Orange - and later took the social reins for the agency. Joe then moved client side to lead social strategy at EE where he launched award-winning campaigns forged through strategic partnerships with the likes of Glastonbury Festival, BAFTA and Wembley Stadium. Joe has spent the last few years back agency-side, racking up a number of awards thanks to innovative campaigns he rolled out for iconic brands and entertainment clients spanning Music, Film and TV.
Laura & NIKKI
DIGITAL CREATIVES
Laura, a kick-ass Motiongrapher from Lake Como, and Niki, an ultra-talented illustrator from Amsterdam, work together as the FruitFly duo creating beautifully designed videos and animations, working across time based media projects, CG and Motion GFX. Laura holds an MA in Visual Design from Politecnico di Milano and has spent the last ten years putting her skills to use for brands including Google, GFK, Facebook, Vodafone, Nokia, GSMA, L'Oreal, Kinder and Indesit. Nikki graduated with a First Class Honours in Graphic Design from Central Saint Martins and has since worked across the entire spectrum of digital media - from illustrating a cookbook to designing dynamic visuals for Trend Briefings read by hundreds of thousands. Whether it's turning data into beautifully dynamic visuals, creating social content that cuts through the noise, designing brand showcase & product demo videos or producing exhibition visuals for art galleries, Laura and Nikki combine their passion for art and extensive experience in digital to create high-quality content that captivates.
Rudy
Machine learning/natural language processing specialist
Rudy is a computer scientist with a passion for using data to scale businesses and optimize processes. Rudy graduated with a first class honours degree in Computer Engineering from Imperial College London, winning a number of accolades - including the Deutsche Bank Artificial Intelligence Prize - in the process. He then spent five years in the city building algorithmic trading businesses at top tier investment banks Morgan Stanley and Bank of America Merrill Lynch. Despite his successes spearheading algorithmic trading functions at top tier investment banks, Rudy left the city to try his hand at entrepreneurship - winning a place on EntrepreneurFirst - the accelerator programme backed by Reid Hoffman that helped build the likes of MagicPony and Factmata. Rudy's current projects include building a AIaaS tool that allows salespeople to book more qualified meetings through AI generated outreach emails. Rudy's passion for quantifying things once led him to analyze London weather data in order to map out which clothing items to purchase in order to optimize yearly-per-item-usage! His ability to explain deeply technical concepts with zero jargon is appreciated by our clients and fellow OYA! team members alike!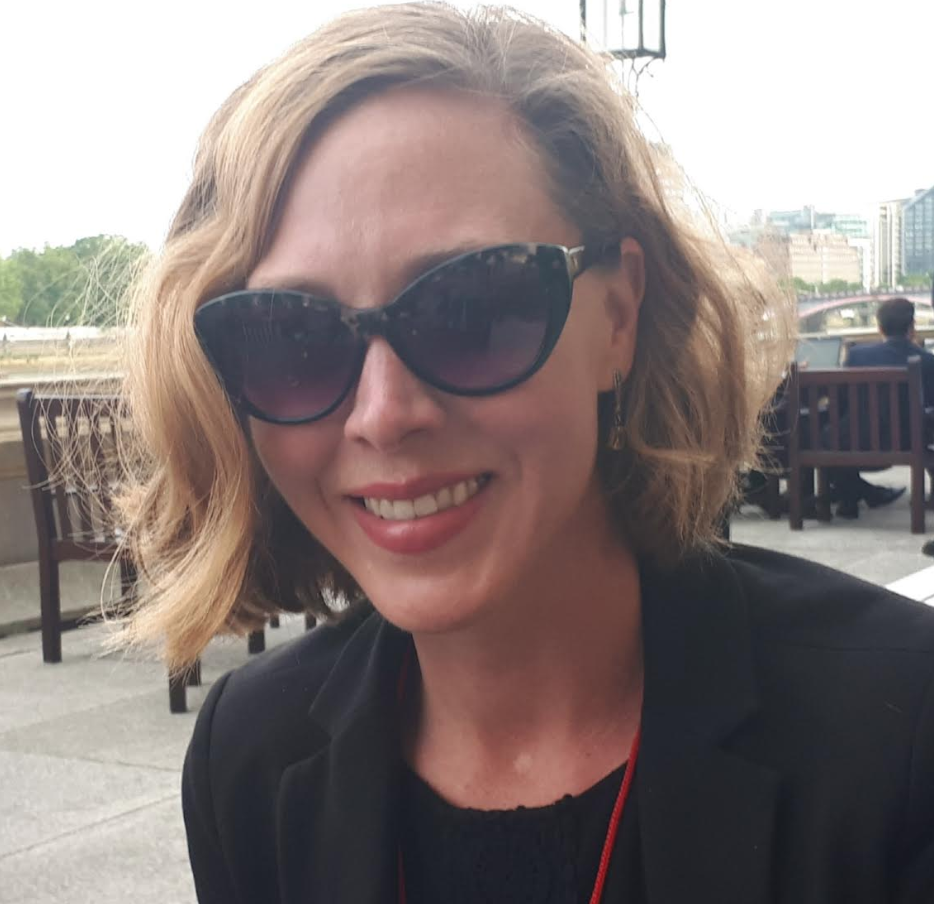 MoNica
COntent & Editorial Strategy
Monica is currently a freelance writer, editor and consultant, with a focus on asset and wealth management and a keen interest in ESG and all things fintech. She is the former Global Head of Content and PR at Legg Mason Global Asset Management, and the Editorial Director of Thought Leadership at the Economist Group. There she managed research programmes on behalf of Financial Servioces clients such as BlackRock, State Street, BNY Mellon, Barclays, Goldman Sachs, Lloyds, Aviva and HSBC, as well as the big four consultancies. She regularly chairs and presents at Economist conferences like the Future of Banking, as well as events such as the Innovate Finance Global Summit, Robo-Investing, the UN Annual Forum on Business and Human Rights, COP21 and COP22.
JessICA

Commercial consultant
Jessica has over a decade of strategic commercial experience spanning events, sponsorship/partnerships, native, social/digital media, cross device and video distribution. She started her media career at News UK on The Sunday Times Travel team, but knowing her passion was in music & entertainment she subsequently made the move to NME, working in their digital team before taking on key commercial roles as Senior Brand Solutions Manager at MTV and Entertainment Partnerships Director at Hearst. She then went back agency-side to head up the Commercial Solutions and Partnerships team at a creative solutions agency where her clients included Amazon, Levis, Verizon, Spotify, YouTube and American Express, before moving to a commercial role at KYRA, a global, youth-focused, digital video channel.
Marco is an Integrated Designer focused on Branding, Packaging, Editorial Design and everything in between! A graduate of ISGMD, Marco has worked as an Art Director and Graphic Designer for brands and agencies including OMD, RE-UP and Zampediverse across a spectrum of campaigns and mediums for clients spanning Shiseido, Kerastase, RCS Mediagroup and Sky.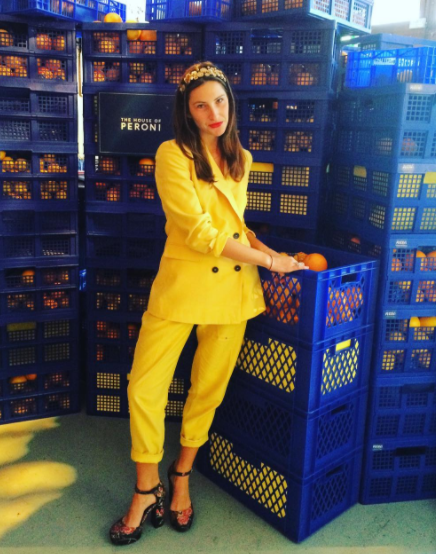 ANASTASIA
BRANDED CONTENT & EXPERIENCES
Anastasia Miari is a seasoned writer and branded experiences specialist. Her keen eye for the latest trends and deep understanding of how to apply them to deliver innovative and engaging brand experiences has led her to become a go-to for brands including the V&A Museum, Not Just A Label, The Crown Estate, TrendWatching, House of Peroni, Secret Cinema and London College of Fashion for whom she has created stand-out event experiences ranging from launch parties, festivals, workshops and exhibitions. She is a regular contributor to publications including EasyJet Traveller, The Independent, Little White Lies, B Inspired (Belgian Airlines), DialAFlight, At The Table and Another Escape Magazine, with corporate copywriting clients ranging from luxury retailers Selfridges and Lyst to leading FinTech company Zopa. She has interviewed big names in the arts including Grayson Perry, Jean Paul Gaultier, LFW designer Mary Katrantzou and award-winning National Geographic photographer Gideon Mendel.
Gillian
Events Extraordinaire
Gillian has over a decade of experience in events curation, production and marketing, alongside a real eye for the best venues, latest trends and culinary experiences. During her time working at the UK's leading events & hospitality management company, she successfully branded and launched some of London's top venues including: OXO2, Landing 42 at The Leadenhall Building, The Paperworks and Studio Spaces. In 2016, she led the marketing and curation of a sold-out, global events series, putting on a show-stopping, unconventional day for over 2,500 attendees at prestigious venues including Sydney Museum of Modern Art, Singapore's National Design Centre and London's Kings' Place. Comfortable working across both large and smaller-scale events [she's curated intimate networking events, product launches and brand experiences at venues including Somerset House's Dickensian Lightwells and the Proud Archivist], Gillian's event experience transcends the "physical world" - she's led multi-country virtual product launches and replaced human moderators with robots.
Shati
behavioural insights
Shati is a scientist and researcher with a Master in Public Health from Boston University and a Bachelor of Science From Imperial College London. Shati has led different lives: working on communications and knowledge management for United Nations Organizations in various countries across the world including Bangladesh, Bhutan, Italy and Thailand. Shati has also worked in the field public health research in developing countries with globally renowned NGO's such as BRAC, and in the field of market research projects looking into nutrition, consumer preference for nutraceuticals for organizations such as Ipsos Mori and the Bill and Melinda Gates Foundation. Shati has also consulted on projects looking at branding and revamping healthcare programs for the South End Community Health Centre in Boston, USA. Shati will be starting a Masters in Health Data Analytics and Machine Learning in September 2018 at Imperial College London, and hopes to use her reinforced quantitative and analytical skills in helping to better develop marketing and branding content, especially in the field of healthcare and digital technology.